Mackabler.dk
Cables for Apple products, such as MacBooks, Mac mini, iMac, iPad, iPhone and iPods, with low prices and the best service.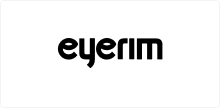 Eyerim
Sunglasses, prescription glasses and snow goggles. Offers virtual try on with your mobile camera.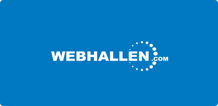 Webhallen
One of Sweden's leading retailers in hardware, consumer electronics, gadgets, games and movies.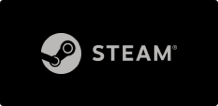 Steam
The Steam platform is the largest digital distribution platform for PC gaming.
Benefits of shopping with cryptocurrencies
Cryptocurrency payments are growing - use it in your business
You can use bitcoin and other cryptocurrencies to buy anything from anywhere around the world. It is fast, safe and convenient. The hassle of trying to exchange between various currencies is gone. Make sure to keep an eye out for new places to use cryptocurrencies - it is rapidly adopted across platforms.

If you have a company and want to accept bitcoin as a payment method, contact us or read more about how it can benefit your business. We can help you get started.
Avoid various exchange fees
Using cryptocurrencies while shopping means avoiding exchange fees between national currencies. Instead, you can focus on the global cryptocurrency exchange rate. Cryptocurrencies are known to be a safe choice. You can read more about what the blockchain is. See current cryptocurrency exchange rates.
Get access to a bigger market with cryptocurrency
A big advantage with global currencies is the broad access to services and products. This also goes for businesses that instantly has access to a world wide market.

BTCX is a Swedish cryptocurrency exchange service, where you can buy and sell bitcoin and other coins.

Read our guide about buying bitcoin and learn more in depth about different coins.
Use cryptocurrency in physical stores
More and more businesses are accepting cryptocurrencies as a payment method. You can find cafés, bars and retailers that accept bitcoin and other coins.