A short description
Below is a short description of what bitcoin is. Bitcoin is a cryptocurrency, which in itself is an entire science, along with the blockchain which is a technology without compare. You don't have to know about any of this to start using bitcoin, in the same way that you don't have to know exactly how the Swedish banking system works in order to use SEK. If you want to buy bitcoin, you can easily do it on BTCX|express where you get your bitcoin already within a few minutes. If you are feeling unsure, you can read our comprehensive guide explaining each step of how to buy bitcoin from us. If you already have bitcoin and want to know how to sell these for SEK, we have a page that describes this here. To sell bitcoin with us you must have an account, you can follow our step-by-step guide on how to create one here.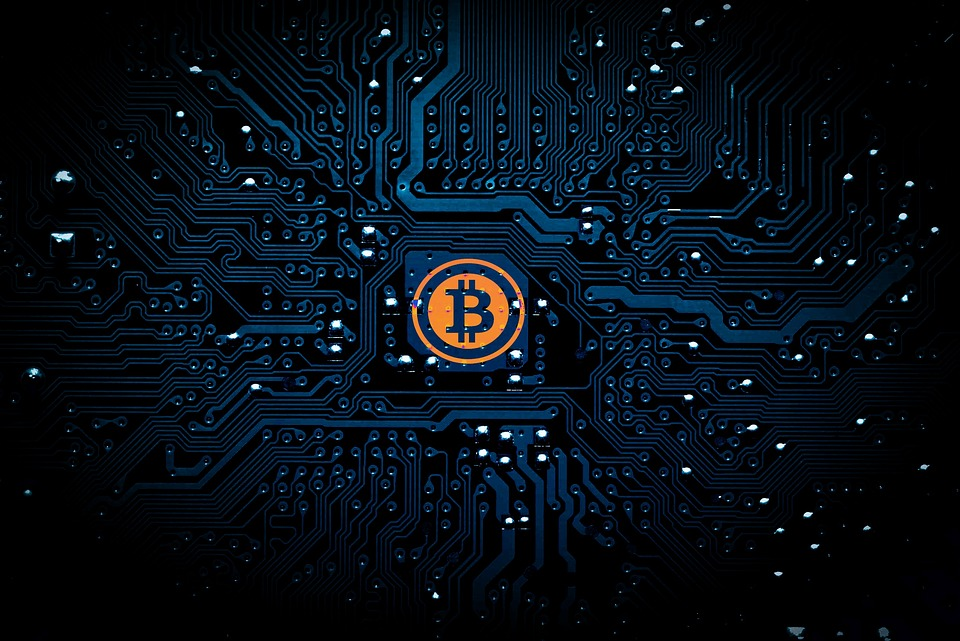 Chain currencies
Bitcoin is a cryptocurrency, a kind of currency that is not linked to a nation or a bank, and available on a system known as blockchain. One can look at it like a chain consisting of data linked with the help of mathematics. Each bitcoin transaction has to fit into the chain in the right order to be correct. This is handled by bitcoin miners who verifies each transaction and inserts them into the chain. You can read more about bitcoin miners and what they do here.
Transferring value encrypted and secure
A formal explanation could be that bitcoin provides a way for an individual to transfer value, digital property, to another individual in a safe and secure way, without the two individuals having to know each other. It is also a system that everyone can use freely without a third party, such as a bank or credit card company. Therefore, it is not difficult to see why bitcoin has become so enormously popular throughout the world among individuals, businesses, banks, and nations. Everyone wants to take part of this new technology! If you also want to join, click through to BTCX|express where you can get your own bitcoin in just three minutes. But first you need to get yourself a bitcoin wallet, read more about how to get one here.
Transparence through open source
Satoshi Nakamoto is the name of him, her, them, or they who started bitcoin. It is an unknown individual or an, equally unknown, very small group of individuals. The only thing one knows for sure is that someone wrote a nine pages long essay which describes a system, or protocol as it is also called. Then, someone created and launched the system and released it to the world as open source.
The market decides the value
It is a currency mostly used on the internet, but it is slowly making its way out to the physical market as well (read more about where you can spend your bitcoin). Unlike other currencies, like the Swedish crown, US dollar or Japanese yen, the bitcoin isn't linked to a central institution controlling it. This leads to both the bitcoin being the safest currency, but also to being more uncertain. Its worth is not based on a nations well-being, loans, market or politics, its value is based on the entire world's market, which can make it a little less predictable. But it also makes it a currency that is almost impossible for individual interests to destroy, it will exist as long as there are users since it is maintained by everyone who use it, without having an individual institution going in and controlling it. Read more about the bitcoin exchange rate here.
The blockchain
What allows bitcoin to be this decentralized currency controlled by its use, is the blockchain. How the blockchain works is an entire science in itself, but it makes it possible to, without a central institution, verify if a transaction that claims to have happened in this blockchain actually happened or not. Anyone can verify this, which makes it the ultimate transparent and decentralized currency, and in the end the ultimate tool to trade goods and services between different parties. Those who verify these transactions are called bitcoin miners. Read more about the bitcoin miners here.
Thanks to this, blockchain tech-investments increased explosively in recent years, as more people realize that the possibilities extend much further than just a currency like bitcoin. Ethereum is an example of a project with very promising implementations of the blockchain.
BTCX is the host of the annual Blocktech Awards, made to celebrate the people and companies who stands out in their commitment regarding the blockchain tech. Follow us on social media for updates on what is going on in the blocktech world.