Ether is Coming
2016-05-25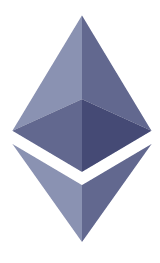 We have noticed a growing interest in  Ethereum and Ether.
So, we'd like to announce that the next virtual currency to enter the BTCX platform is…

Ether.

We won't set a date yet but will be a good surprise in the late summer.

But, right now you can buy Ether, with your bitcoin.
Get Jaxx. (Google Play / Chrome) It's a combined bitcoin/ether wallet that seems fit for the purpose. It is available for several platforms and will have a version for Apple / iOS on May 26, according to the publisher.
Buy extra bitcoin on btcx.SE
Go to Shapeshift and trade yourseelf a little ether!


We will get back to you when we have Ether at home on BTCX. Enjoy the sun for now.


Disclaimer: Jaxx and Shapeshift are not BTCX services. BTCX does not guarantee that they work as intended. Ethereum have their own wallet too which can be worth looking at, here.